Figuero Viñas Viejas Red wine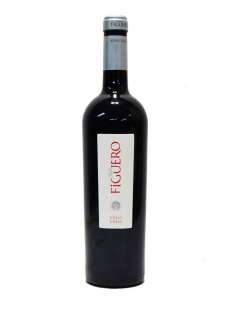 Year: 2013
Winery: Viñedos y Bodegas García Figuero
Alcohol: 14,5 %
Variety: Tempranillo
Quantity: 75 cl
Vineyards in glass with more than 60 years, La Horra: plots: El Castillo, La Calleja and San Cristóbal. 1 Kg vine production. Handpicked in baskets of chestnut of 12 kilos of capacity, transport detailed and immediate to the winery. Barreling into reservoir by gravity, OVI system. 2 days at 12 ° cold pellicular maceration. Alcoholic fermentation at 29 ° c. C 2 Remontados manual and "delestage". 14 days post fermentation maceration. Malolactic fermentation in November-December. Aged for 15 months in new barrels 25% American and 75% French. Clarification with egg white.
Bottling and ageing and ageing in the same 12 months before leaving the winery.
View: layer high intense and deep cherry with bright tones. Clean and bright with tears dense.
Aromas: complex and intense nose. It dominates the ripe black fruits (Blueberry, BlackBerry) with spicy (nutmeg, black pepper) and a wood fine very seamless.
Taste: dense mouth with great tannic structure of very good balance. All the fruit of the nose is concentrated in a fleshy mouth and a long, flavorful finish. Tempranillo with much charm and great potential.
Pairing with red meats grilled, cooked, meat rice, risottos, sausages, vegetables, goat cheese.