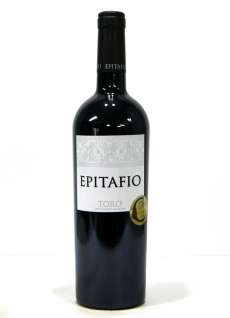 Year: 2017
Winery: Bodegas Legado de Orniz
Alcohol: 15 %
Variety: 100% Tinta de Toro
Quantity: 75 cl
Elaboration: 12 months in French oak barrels.
Deep red with Ruby reflections. Intense and complex, dominated by red fruits such as cherries and currants, of perfect maturity and accompanied by the soft notes of sweet spices. Elegant passing through French oak, gives delicate toasted and chocolates. Excellent structure, balanced and intense. Elegant and perfectly integrated silky tannins that make our style, a unique and seductive wine.
East wine is an ideal accompaniment for roasted baby lamb, meats of all kinds, chops, ham, cheese and meat stews.
Similar Red Wines