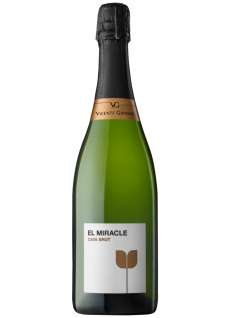 Classification: Brut
Winery: Vicente Gandía Pla
Alcohol: 11,5 %
Variety: Macabeo, Chardonnay
Quantity: 75 cl
The champenoise or traditional method. After obtaining the wine base with a white variety as fragrant as the Macabeo and another body such as the Chardonnay variety, a barreling is performed for a minimum of 12 months. During this period the bottles remain in position horizontal, called rhyming, at a constant temperature of about 15 ° C, so make a second fermentation accumulating yeast throughout the bottle.
Straw yellow colour, fine and persistent bubble. The aroma is clean and fruity, with a citric character and with a background of floral notes. It offers a magnificent presence in mouth thanks to being dry Chardonnay variety and at the same time fruity, of a long aftertaste, with well integrated carbonic.
Recommended for appetizers, smoked oysters, fish, sushi, seafood.
El Miracle: More products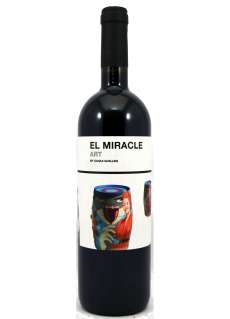 EL MIRACLE ART BY CARI ROIG
Red wine 2016
- 75 cl
CAVAS similar