Dominio del Urogallo La Fanfarria Red wine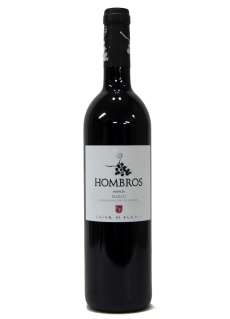 Year: 2016
Winery: Dominio del Urogallo
Alcohol: 13 %
Variety: Mencia
Quantity: 75 cl
The grapes are de-stemmed and fermented in stainless steel tanks, the wine is racked to used casks where fermentation carried out the malolactic fermentation and its stabilization for 6 months.
Cherry ripe with edging Ruby and violet iridescence, upper-middle layer, clean, bright and fine tears.
On the nose with good intensity, very mature red frutillos, with evolution to truffle, black fruit notes and tips with roasted vegetables, wins with aeration.
Step through mouth, soft, friendly, medium-bodied, fruity, red frutillos acids with vegetable touches, medium-bodied, good acidity, balanced, tasty and lively tannins.
Appetizer, semi-cured cheese, white meat, white fish in sauce, mushrooms