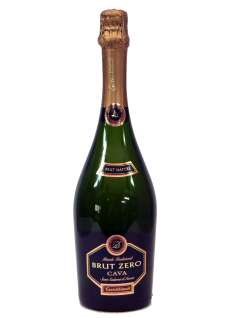 Classification: Brut
Winery: Unión Vinícola del Este
Alcohol: 11,5 %
Variety: Macabeo, Chardonnay
Quantity: 75 cl
Cava that it comes from the conjunction of the best Western grapes of Requena, cultivated with patience and stillness of the aging in the winery. More than 12 months has remained at 17 ° C maximum calm and without sudden changes of temperature or light. Gaining day by day in complexity, roundness and finesse of their bubble.
Cava brut nature of bright yellow. Aroma of fruit marked by an ageing for 12 months. On the palate is fresh and remarkable acidity. Easy to drink. A second drink always invited.
East cellar is ideal to enjoy during all the food. Its creaminess on the palate prevents it to saturate the palate. Being particularly suitable for fish and meats in the oven.