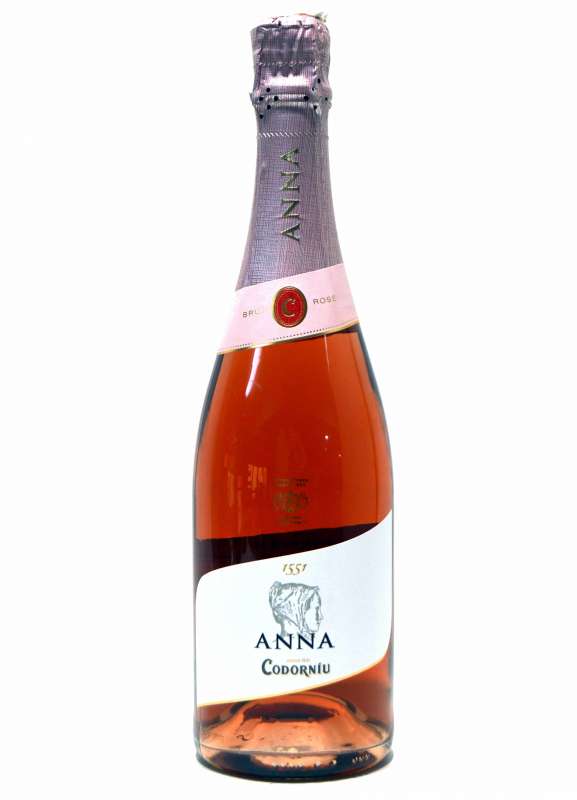 Anna de Codorníu Rosé Red wine
Winery: Codorníu
Alcohol: 12 %
Variety: Chardonnay, Pinot Noir
Quantity: 75 cl
Anna de Codorníu Rosé: femininity and seduction in its purest form is the most appropriate definition for this cava brut. All the essence of Anna is expressed in this rosé cava: a sensuality that goes from its exclusive design to its winemaking, which gives it freshness, personality and aromatic intensity that make each glass a great occasion.
View: Bright pale cherry color.
Nose: Great aromatic intensity. Soft aromas of red fruits such as raspberry, strawberry and cherry, with floral hints of violets.
Mouth: Suggestive wine full of freshness and elegance. Good presence of fruity sensations in the mouth. Delicate but expressive nuances with refreshing acidity and a long and elegant finish.
Anna de Codorníu Rosé pairs perfectly with many dishes. Perfect complement to dishes containing blue fish (tuna, salmon or sardines), rice and pasta. Ideal also to pair with salads of vegetables, vegetables, with dark meat birds such as quail or pheasant.
It is a brut rosé cava ideal for tasting in glasses with all kinds of tapas.
CAVAS similar