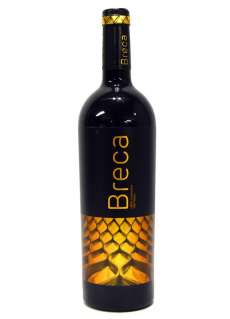 Year: 2017
Winery: Bodegas Breca
Alcohol: 15,5 %
Variety: Garnacha
Quantity: 75 cl
The grapes come from vineyards planted between 1925 and 1945, located atop hills 900 metres above the sea level. Slate soils.
Are harvested carefully by hand, selecting only the clusters that have the perfect degree of maturation. In the cellar, they pass through a selection table to choose grapes that are in perfect condition.
Traditional fermentation in stainless steel tank, maceration between ten and twelve days at a temperature between 26-28 c and aging in oak barrels for 12-14 months.
Color cherry, Garnet edge. Ripe fruit, spicy, creamy, toasty, complex oak, chocolate, earthy. Palate: powerful, rich, toasty, ripe tannins.