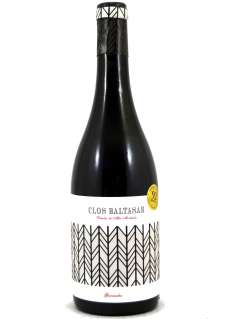 Clos de Baltasar Red wine
Year: 2017
Winery: Bodegas San Alejandro
Alcohol: 15 %
Variety: Garnacha
Quantity: 75 cl
CLOS BALTASAR is the result of a careful work of selection of plots of mountain started 15 years ago in search of the best natural and cultural conditions in our area, which has allowed us to discover vineyard of marked typicity profiles and laying in value the history and work of wine-makers of Bodegas San Alejandro.
Elaborated with Garnacha old vines, accompany you a small percentage of other varieties such as Miguel de Arco, Bobal and Moristel. Macerated in cement vats and aged for 18 months in French oak barrels. The nose is very delicate and fine, silky mouthfeel with a typical craving of the Garnacha variety of mountain of Calatayud.
Roasted red meat, white meat with sauce, goat cheeses, sausages, meat rice
Awards or Recognitions:

91 Parker points.
Similar Red Wines