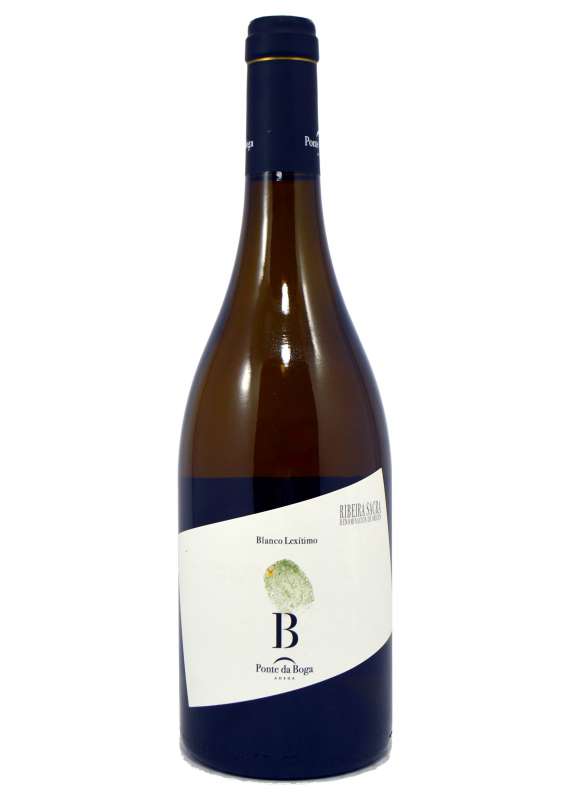 Blanco Lexítimo - Ponte da Boga White wine
Year: 2020
Winery: Ponte da Boga
Alcohol: 13,5 %
Quantity: 75 cl
First monovarietal of Lexítimo White of the Denomination of Origin.
Fresh, very aromatic and full of nuances that will make us discover the full potential of another of the great ancestral varieties of Galicia.
A grape full of history, with a great future ahead.
Pale greenish yellow color.
Aroma of great aromatic intensity, the citrus notes are superimposed with white flowers and stone fruits, interspersed with very lightly toasted and smoky notes.
White meat, White fish, Molluscs, Crustaceans.
Similar White Wines