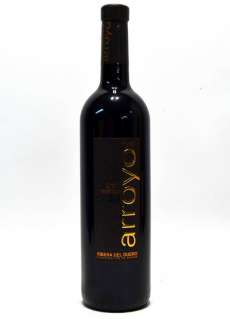 Classification: Gran Reserva
Year: 2008
Winery: Bodegas S. Arroyo
Alcohol: 14 %
Variety: Tempranillo
Quantity: 75 cl
WINEMAKING: Fermentation and maceration in stainless steel tanks at controlled temperature of 28th C for 15-20 days.
Ageing: 36 months in American oak (40%) and French (60%). A minimum of 30 months in the bottle in our underground wine cellar before its exit to the market.
Red colour, with a high middle layer. Ringtones ladrillo-teja in edging, clean with a good watering. Nose includes tones very ripe red and black fruit, balsamic memories, smells smoke, tobacco, toffes, with certain well-marked species such as cinnamon and vanilla. The palate the wine shows very soft and round, with slight hints of dried fruit. Perfect balance between tannin and acidity.
Price:
24,03 £
per unit
//=texto('I.V.A. incluido')?>