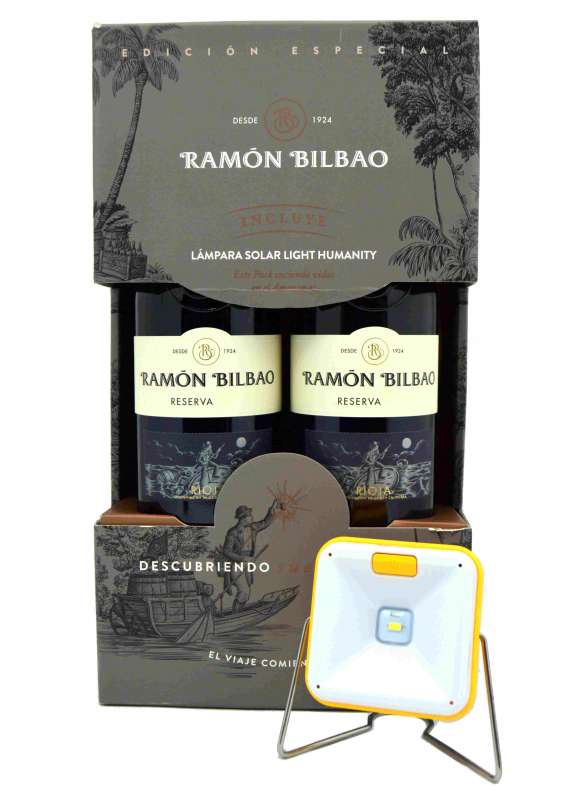 2 x Ramón Bilbao 2015. Estuche Lámpara Solar Light Humanity Red wine
Classification: Reserva
Winery: Bodegas Ramón Bilbao
Alcohol: 14 %
Variety: Tempranillo
Quantity: 75 cl
On farms from Ozaku, La Recilla, Valdegaru and La Olivera, the Earth, the Sun and rain create this exceptional wine, to which the blend gives its final form. With all the knowledge, and the taste of a great wine Rioja Alta.
Color cherry, Garnet edge. Ripe fruit, spicy, creamy, toasty oak. Palate powerful, rich, toasty, ripe tannins
well accompanied by meat with sauces and soft lining.
Awards or Recognitions:

90 points Peñín.
Ramón Bilbao: More products

Similar Red Wines