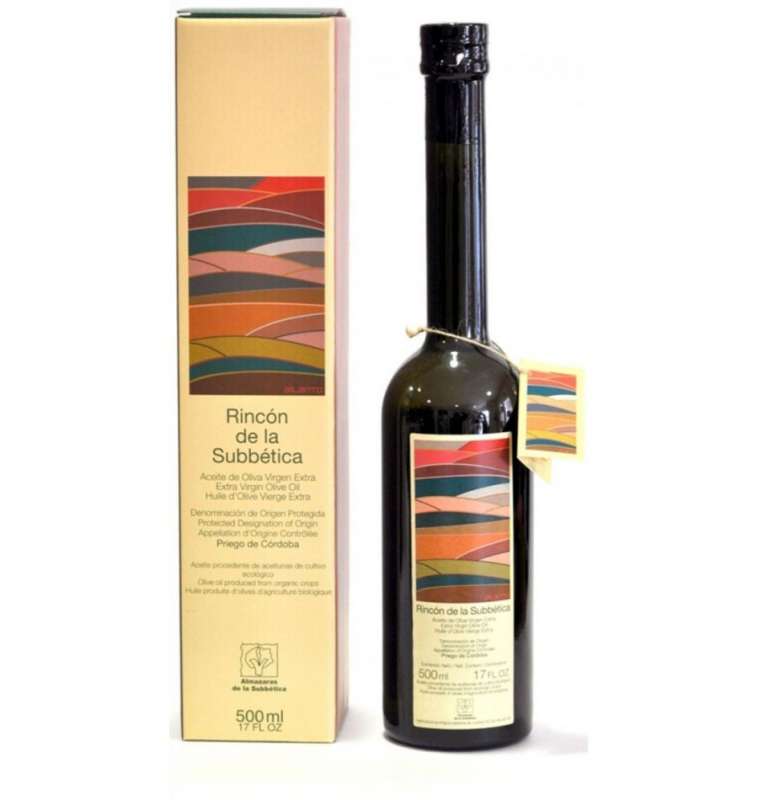 Rincón de la Subbética Organic olive oil
Packaging: Bottle glass
designation of origin: PRIEGO de Córdoba
Variety: Hojiblanca
Quantity: 50 cl
Rincón de la Subbética variety Hojiblanca organic extra virgin olive oil. Bottle of 500 ml. in case gift. D.o. Priego de Córdoba.
Nose: intense green fruity. Multitude of nuances are its great complexity. Reminiscent of fruit and citrus. Herbaceous sensations, thyme and Mint. As a matte of tomato vegetable notes.
Palate: in mouth of sweet, green, bitter and spicy almond of medium intensity. Perfectly structured, long, persistent and non-indifference of the taster.
Extra-virgin olive oil