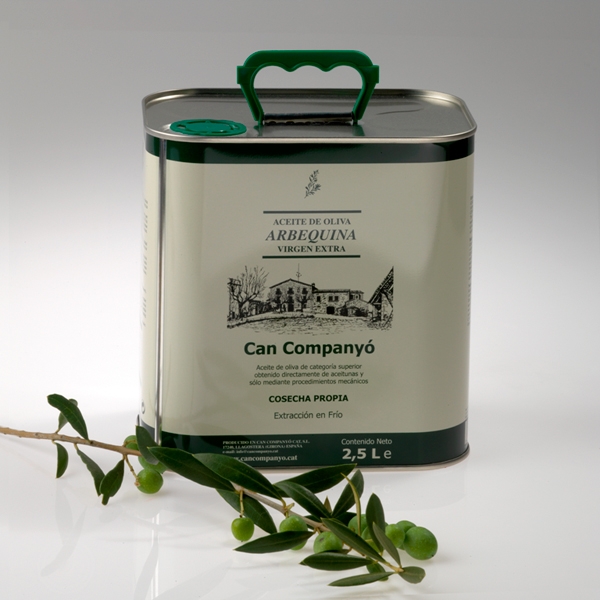 Packaging: Can
Variety: Arbequina
Quantity: 2,5 liters
Minimum order: 4 Units
Oil Virgin Extra Can Companyo is a natural product, real juice of the arbequina variety olives grown on our farm Can Companyo Girona (Catalonia), Spain. Harvest is own and cold-pressed.
Olive is harvested at the optimal time of ripening mechanically, to avoid that the olives are in contact with the ground and be able to extract the oil as quickly. This process gives our precious oil CAN COMPANYO. It is harmonious, soft, light, aromatic and fruity.
-Formed box by
quantity: 4 PCs.
Type container: 2.5 l.
Material container: Tin.
Color container: opaque.
Shape: Rectangular.
Cap: drip.
-Type oil
variety: 100% Arbequina.
Classification: Extra Virgin olive oil.
-Sensory analysis
Color: Green
scent: fresh fruit. Fragrance with notes of almonds, tomatoes and fresh vegetables.
Flavor: spicy, sour soft light and intense sweetness.
-Chemical analysis
acidity: < 0.3.
Peroxides: < 20 meq O2 kg
K232: < 2.5.
K270: < 0.2.
Delta-K: < 0,1.
-Production
collection: from the end of October until the end of November
collection system: mechanical and Manual.
Grinders: the day of collection.
Grinding system: first cold extraction.
Can Companyó: More products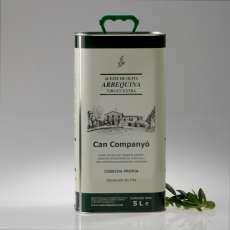 Similar olive oils