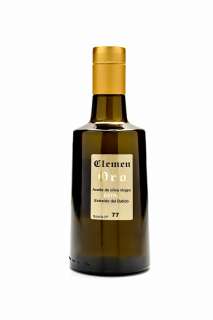 Packaging: Bottle glass
Variety: Chamomile
Quantity: 25 cl
Gold Blender:
Extra Special Extra Virgin Olive Oil, extracted from the blender.
It has more body, intense flavor and a higher mouth permanence. I remember apples and ripe nuts.
It appears UN FILTERED. Very Limited Edition
We do not use Talc. We do not give heat in blender
Price:
6,02 £
per unit
//=texto('I.V.A. incluido')?>
Calculate shipping costs
FREE SHIPPING
(a) United Kingdom.
buying 8 units
Clemen: More products