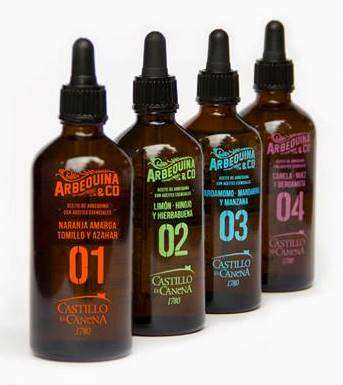 Castillo de Canena, Arbequina Olive oil
Packaging: Bottle glass
designation of origin: Jaén countryside
Variety: Arbequina
Quantity: 40 cl
Extra virgin olive oil from Arbequina variety, with a new world of sensations due to essentials oils from flowers, plants and fruits.
Contains 4 bottles with 100 ml of olive oil. Each one of this oils is marked with a number (from 1 to 4). It is presented in a box with a flower design, in silver color.
Some drops of essential oils are incorporated in each one of the bottles. With this, some new flavors are created in each olive oil.
The essential oils are:
01 - Essential oil from thyme and bitter orange.
02 - Essential oil from lemon, fennel and mint.
03 - Essential oil from cardamom, tangerine and apple.
04 - Essential oil from cinnamon, nuts and bergamot.
Castillo de Canena: More products

Similar olive oils