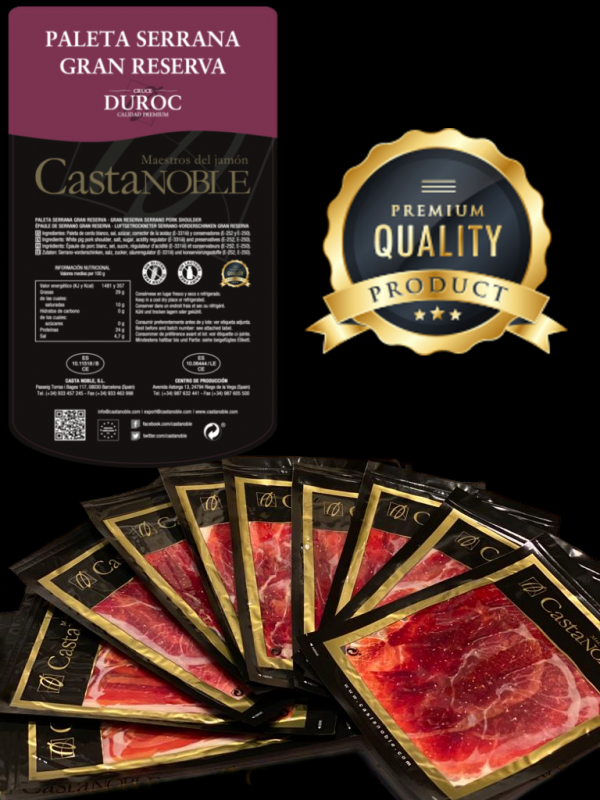 PALETA SERRANA GRAN RESERVA CRUCE DUROC CASTANOBLE Serrano-ham shoulder
Part: Palette
Weight: 1 kilogram
SERRANA GRAN RESERVA LONCHEADA PALETTE
Made with the best raw material. It comes from fatty pigs that give rise to good fat infiltration and give this product an exceptional flavor.
Drying naturally, taking advantage of the climate provided by the processing area.
Manufacture: Natural (without artificial dryers).
Healing: over 18 months.
The product is presented in a cardboard box, including 10 sachets of 100g sliced.
Buying 5 units or more: 38,23 € per unit
Similar Serrano hams