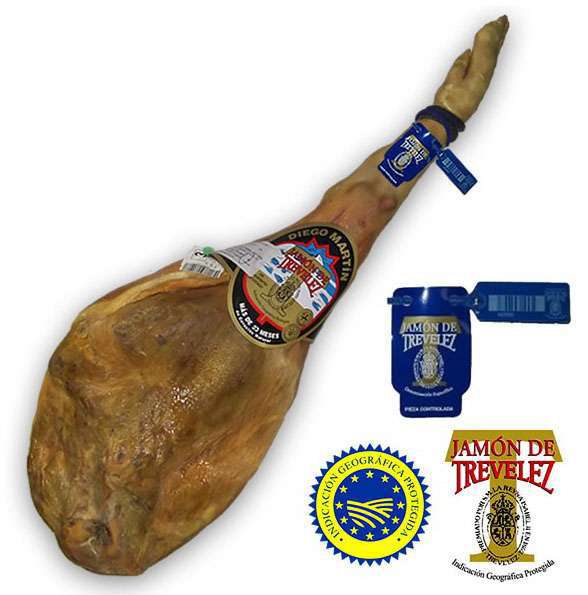 Part: Ham (rear)
designation of origin: Trevélez
Time maturity (months): 17
Weight: 7,5 kilogram
Maturation: 17 months.
Piece controlled by the Council regulator of the PGI ham of Trevélez numbered inviolable seal which ensures that the processes of elaboration and maturing collected have been met in its regulation of quality.
Of delicate flavour, little salted meat (maximum content of 5% sodium chloride). Red and shiny appearance to the Court, with partially infiltrated in muscle mass fat. Fat consistency sticky, bright, pleasant taste and white-yellowish coloration.
Ingredients: pork and sea salt-cured ham.
Similar Serrano hams