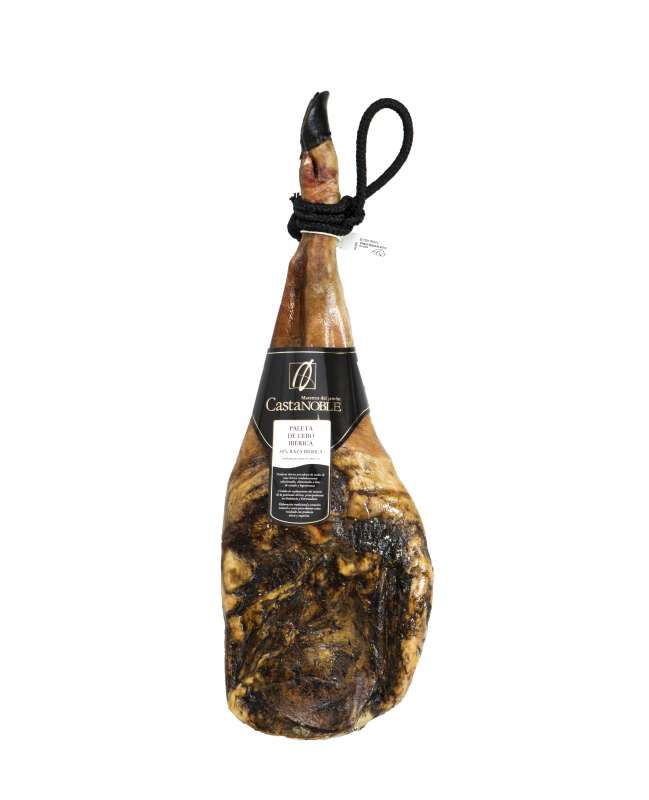 PALETA DE CEBO IBERICA CASTANOBLE Iberian-ham shoulder
Part: Palette
Weight: 5 kilogram
Cebo iberian shoulder ham.
Made from unique specimens of iberian pigs raised by natural feed in his natural environment. This provides a healthy and exquisite product.
The ham is cured in a natural way according with the weather in the elaboration zone.
Maturation: More than 18 months.
The product is shipped in cardboard box with protection anti fat.
Awards or Recognitions:

Marca de calidad "TIERRA DE SABOR"

Producto certificado por CALICER

Número de certificado: PI/0943/19
Buying 2 units or more: 97,17 € per unit
Similar Iberico hams