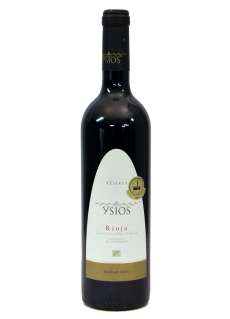 Year: 2010
Winery: Bodegas Cepa 21
Alcohol: 14,5 %
Variety: Tempranillo
Quantity: 75 cl
Land belonging to the municipalities of Castrillo de Duero, Pesquera de Duero and Douro Nava, chosen for their pedological affinity. Present alternation of layers limestone and clayey with light outcrops of canto alluvial and sedimentary.
Its origin is documented in the tertiary and more specifically during the Miocene.
12 months in barrels of oak French.
With an intense color red cherry, presents intensity and quality in their aromas. The fruit, is develops in the Cup with vividness and freshness surrounded of nuances that you bring strokes of finesse and complexity. In the mouth it is fleshy and persistent with a high-quality tannin, the tenderness of the finish and the memory of its aromas in retronasal arouse desire to return back to the Cup.
Cepa 21 -: More products

Cepa 21 -
Red wine 2015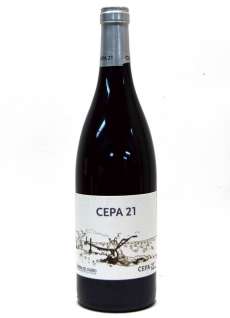 75 cl