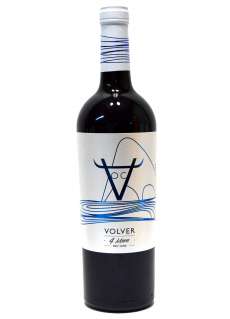 Classification: Oak
Year: 2018
Winery: Bodegas Volver
Alcohol: 14 %
Variety: Tempranillo
Quantity: 75 cl
Rigorous selection of the best vineyards of our estate crosses with an average age between 30-40 years, located in one of the best areas of Castilla La Mancha where the 700 meters of altitude is reached. Sandy, poor in organic content, rich in limestone and chalk soils. One meter of depth we can find red clay.
PRODUCTION: Control of maturation. Handpicked by selecting bunches. After a soft pressing, the grapes are fermented in open tanks and macerated at a controlled temperature of 28 °. Malolactic fermentation in new barrels of French oak and aged for 4 months in these same.
Bright cherry colour. Intense aromas of ripe fruit with spicy notes, accompanied by subtle toasted and smoky aromas. In mouth is fresh and sweet, with a step of elegant, well balanced and persistent mouth.
Similar Red Wines