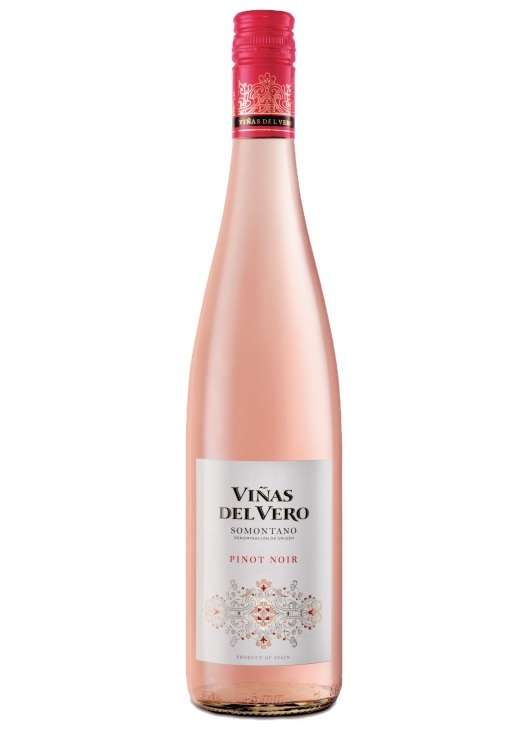 Viñas del Vero Rosado Pinot Noir Rose wine
Year: 2020
Winery: Viñas del Vero
Alcohol: 13,5 %
Variety: Pinot Noir
Quantity: 75 cl
Given the delicacy of this variety, the harvest is carried out at dawn, in small lots, to be able to work it in the cellar in a staggered way. Thus the musts are obtained gradually, which are left to macerate for 15 minutes to obtain the intensity of color sought in this pink. Fermentation is carried out only with flower must and at low temperature. After three racking and its subsequent stabilization, the wine is bottled.
The paleness and attractive brightness of the color of this wine remind us of the precious rose gold and invite us to think that we are facing a certainly delicate and subtle wine. The expression of its aromatic component is fast, fresh and attractive, recalling flowers of ornamental shrubs and summer fruits. In the mouth stands out its harmony and finesse, the gentle step, the roundness and the continuity, synonymous with the elegance of this variety and the meticulous process of elaboration of this wine.
Appetizers, salads, carpaccios, sushi, sashimi, mushrooms and rice dishes.
Viñas del Vero: More products

Similar wines