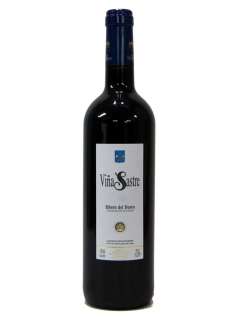 Classification: Oak
Year: 2017
Winery: Bodegas Hermanos Sastre
Alcohol: 14 %
Quantity: 75 cl
After a craftsman crop, without the addition of mineral fertilizers, herbicides and insecticides, the stock remains in new French and American oak barrels. You reach the market after aged for 10 months.
Beautiful cherry color with violet reflections. Clean and bright. Abundant slightly tinted tear. Clean high-intensity, complex and expressive nose. Aromas of wild, black and ripe, fruits intermingled with soft nice and toasty notes of spices and lactic acid. Very balanced. Background, aromas of undergrowth and memories of liquorice. It is a red wine with a pass by very nice mouth. Tasty, sweet, fresh and intense, with good acidity and sweet, mature, well-integrated tannins. Medium, with hints of Spiced and fruity finish.
Pasta with meat sauce, rice dishes of meat, moussaka, sausages, fried eggs with ham, beef in sauce.