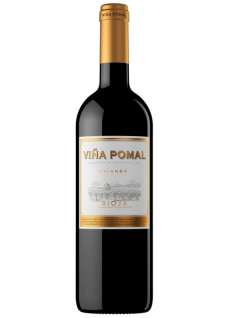 Classification: Crianza
Year: 2016
Winery: Bodegas Bilbaínas
Alcohol: 14 %
Variety: Tempranillo
Quantity: 75 cl
Viña Pomal finca, situated between the rivers Ebro and flip, in the town of Haro (Rioja Alta). The fertility of the soil is scarce, since it's limestone and gravelly terrain. The vineyard is planted with the traditional system of vessels, their yields are always lower than the 6,500 kg \/ has. Winemaking: After Destemming and crushing, a 2 weeks maceration takes place. The wine spends a year in American oak barrels and after bottling, a minimum of 6 months in the bottle.
Cherry Red with purplish. Black fruits, licorice, and light mineral notes. With notes of cocoa and toasted notes from passing through the barrel. In mouth is soft, elegant, balanced and fresh.
In addition to accompany dishes that traditionally linked with aged wines, given its personal character with that slight acidic edge, able to harmonize perfectly with dishes something soft such as: rice, cheeses, pâtés, stews, vegetables, fish, etc.
Viña Pomal: More products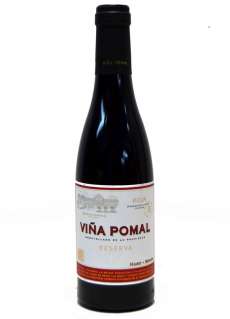 VIñA POMAL 37.5 CL.
Red wine Reserva
- 37,5 cl