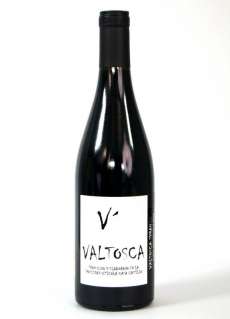 Year: 2017
Winery: Bodegas Casa Castillo
Alcohol: 14 %
Variety: Syrah
Quantity: 75 cl
100% syrah from our vineyard Valtosca, is a maceration at cold for 5 days in underground presses, end of the alcoholic fermentation in new barrels of French oak of 500 liters, where he is battonage until the end of the malolactic fermentation. Aging in new barrels of French oak barrel aging period depends on the vintage, being this period of a minimum of nine months. Bottled unfiltered.
Intense cherry color with violet, clean and bright trim, has a nice slightly tinted tear. Very intense, aromatic nose that highlights a powerful black fruit, ripe, very well conjugated with aromas of ageing, with some intense toasted accompanied by floral notes. Welcome to spicy and mild mineral background. In mouth it enters forceful, with a warm travel full of black fruit in season. Good acidity that refreshes a markedly tannic set. Long and persistent. A mouth intense and alcoholic for a robust and powerful red wine perfect for red meats.
Meat red Grill, roasts, beef meat
Awards or Recognitions:

94 points Peñín.