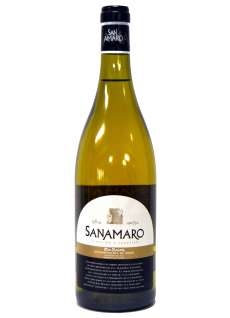 Year: 2020
Winery: 5 Mahatsondo
Alcohol: 11,5 %
Quantity: 75 cl
At least 5 months on its lees in stainless steel tanks at controlled temperature.
VISUAL PHASE: Bright, clean and crystalline, of medium intensity, with pale greenish yellow color and bright flashes.
OLFATIVE PHASE: High intensity with notes of reinette apple and mineral notes of the terroir. Highlights The notes of white fleets such as chamomile and citrus fruits such as grapefruit and lime
GUSTATIVE PHASE: Its large volume in the mouth makes it a round and glyceric wine without losing the fresh and Atlantic character of the txakolis.
Ideal for snacks and light meals: tapas, sushi, seafood, fish and white meat.
Similar White Wines