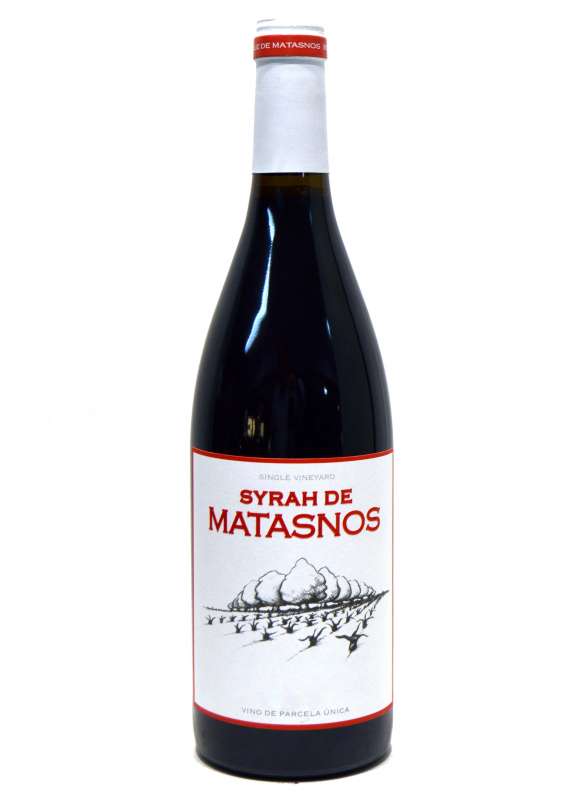 Syrah de Matasnos Red wine
Year: 2019
Winery: Bodegas Bosque de Matasnos
Alcohol: 14,5 %
Variety: Syrah
Quantity: 75 cl
Low yield per plot, it is harvested in boxes of 12 kilos and transported cold to the winery where it stays overnight, lowering temperature. It is selected the next day in double tape, cluster and grain by grain, it is fermented at low temperature with selected yeasts in the Malolactic Matannos Forest in 225-liter new American oak barrels and aged in 500-liter first-use barrels, wrapped previously by Blanco de Matasnos. It remains in the barrel for only the months that allow it to express its fruit and origin.
COLOR: Intense cherry red, clean and bright. High intensity coloring.
NOSE: High intensity to very high red and black fruit, from the forest. Very interesting spices, roasted and earthy aromas, slightly balsamic and floral, background violets are appreciated. Toasted from the barrel. Complex and interesting.
MOUTH: Sweet, intense and tasty. With volume while elegant. Rich and complex. Red fruit, clove, light touches of vanilla and roasted. An elegant and interesting wine, typical of its estate, the Matasnos Forest. Single plot wine.
Similar Red Wines