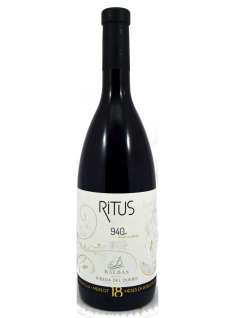 Year: 2017
Winery: Bodegas Balbás
Alcohol: 15 %
Variety: TEMPRANILLO, Merlot
Quantity: 75 cl
This wine comes from the La Malata estate, located at more than 940m, being one of the highest in the appellation. The varieties that give life to Ritus are the Tempranillo 75% and the Merlot 25%, all grown in glass on stony and poor soils, and picked by hand. Ritus grapes are always the last to enter the winery. With this we ensure optimal maturation, fermenting in 10,000kg tanks without the addition of yeasts. The maceration can last up to twenty days.
Months in barrel: 18 months in French oak barrels.
Months in bottle: 12 months.
We have a cherry red wine with a high robe and medium density. On the nose it is delicate and fresh, whose first impression reminds us of red fruits. Notes of spices such as cinnamon and toasted aging predominate, reminiscent of cedar, branch vanilla and autumn leaves. In the mouth we appreciate a very elegant and well worked wood. It is fresh, long, with a highly integrated acidity; the tannin begins to polish and makes it delicious and elegant. It has great aging power.
In addition to stews and pasta, the Merlot that our Ritus contains makes it ideal for semi-cured cheeses, game meat, rice dishes and even legumes.
Similar Red Wines