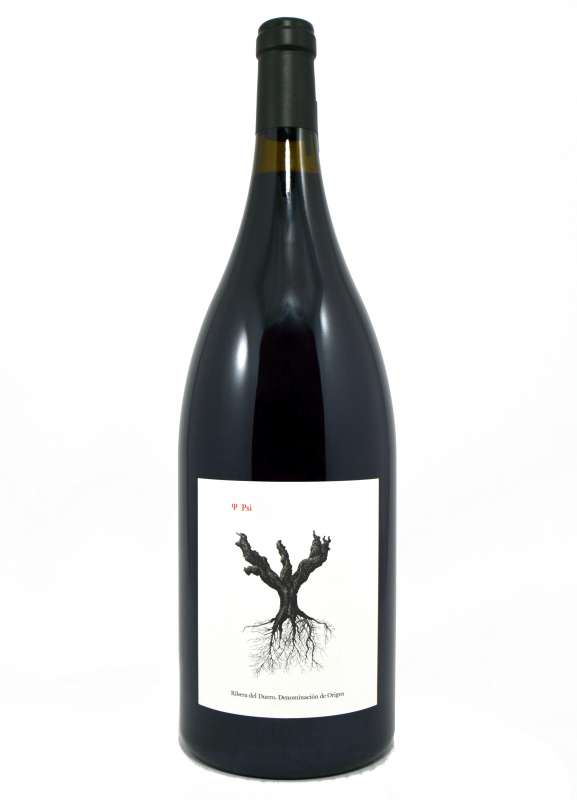 Year: 2019
Winery: Bodegas Dominio de Pingus
Alcohol: 14 %
Variety: Tempranillo
Quantity: 1,5 liters
100% tinto fino from six large areas of the Ribera del Duero which represent a large part of the vineyard that comes from generations past. In the future Peter Sisseck arises to reach the rest of the areas of Ribera del Duero, where there has been consolidation, as well as strengthen the symbiosis with wine-makers already working on the project. A severe tria of grapes has been to avoid green tannins. Vines led in ecological achieved especially good results but the strict selection has made this year the total production of PSI is significantly lower. It has vinified in new oak vats and stainless steel tanks.
Dark Cherry colour with violet rim. Bright, clean and fluid, dense Teardrop. Nose clean and pronunciation is an intense red fruit, strawberry, cherry, currant, actor absolute, accompanied by subtle and elegant aromas provided by wood, balsamic cooling and spicy and minerals that give it complexity. It has very nice and tasty travel silky and agile, surround, the sensation of fruit is smaller than in the nose, getting noticed more wood. It has good acidity and well-integrated fine, ripe tannins. Medium-long and persistent finish. A round wine.
Roasted red meats, stews, Civet, feather hunting, hunting hair, mature cheeses, Jamon Iberico de Bellota, red meat with sauce.
Similar Red Wines