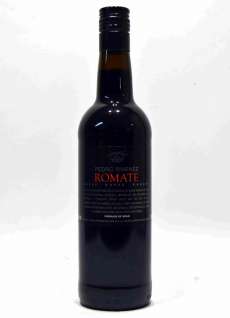 Winery: Sánchez Romate Hnos.
Alcohol: 15 %
Variety: Pedro ximenez
Quantity: 75 cl
Sherry wine aged in American oak barrels for the traditional Jerez method of criaderas and soleras, used for more than two centuries.
View: Straw yellow color, bright and transparent.
Smell: Pungent and delicate.
Taste: Light and dry on the palate.
Dessert wine, ice cream, pasta, blue cheese
Similar sweet wines