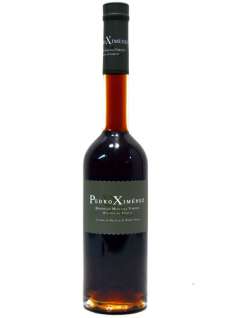 Pedro Ximénez de la Familia
Classification: Reserva
Winery: Bodegas Malaga Virgen
Alcohol: 15 %
Variety: Pedro ximenez
Quantity: 50 cl
TYPE of wine: Sweet noble liqueur produced on the basis of tender wines coming from Sun-dried grape wine.
ELABORATION: the grape is selected in the vineyard. Sunny grape in paseras, about Pug of Esparto grass for about 10 days. Pressing in special horizontal presses. The grape juice obtained, very dense, begins a slight fermentation which we stopped topping up to 15 ° of alcohol. Oxidative ageing of 24 months in French oak casks vosges, with roasted medium.
Dark mahogany colour with amber reflections. Good intensity, with aromas of dehydrated (dates) and funds of wood fruits and toasted. Sweet and elegant mouth at the entrance, with a velvety and smooth passage through the mouth, and a long finish.
Similar sweet wines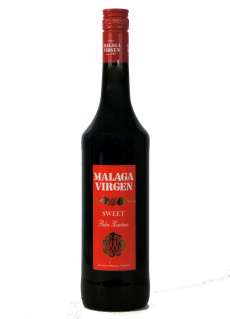 MáLAGA VIRGEN PX
Sweet wine
- 75 cl