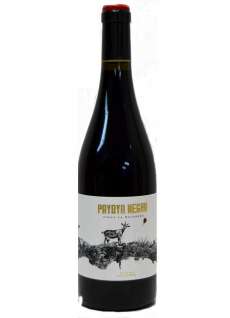 Year: 2017
Winery: Thalassa Taller de Vino
Alcohol: 15 %
Variety: Cabernet\/Sauvignon, Syrah
Quantity: 75 cl
In the natural region of the Serrania de Ronda, subzone of the Sierras de Málaga do, La Melonera is a farm which is bounded by a centuries-old meadow. There he began to take shape in 2006 a viticultural excellence project, from recovery of varieties to the edge of extinction and in harmony with the landscape.
The payoya black that gives name to this came e illustrates its label is a goat native Andalusian with whose milk is makes the cheese of goat Payoya in the Sierra of Cadiz and the Serranía of round.
Vinification: development in red with maceration long and temperature controlled at 25 ° C.
Ageing: 12 months in barrels of 225 liters of oak French Allier.
Ruby red colour. Complex and intense aroma of species sweet, with notes Balsamic and a discreet background toasted. In mouth it is round, fresh, balanced and surround. A wine with a strong personality.
Meat red, hunting, cheese payoya.