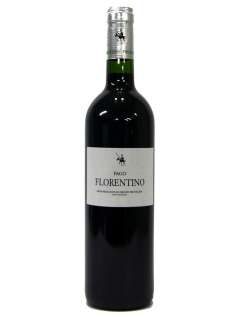 Year: 2015
Winery: Pago Florentino
Alcohol: 14,5 %
Quantity: 75 cl
Enriched with a stay in oak for 12 months.
Intense and deep cherry colour, with edges garnets. Clean and bright. Very good tear. Very expressive and franco. Black fruit wraps all the aromas, with sweet overtones, almost jam. Spices and creamy wood accompany pleasantly fruit along the way. Powerful, fleshy, balanced. Full mouth of pleasant sensations. Intense ripe fruit appears accompanied by sweet and good balsamic spice. Silky, very tasty and sweet step. Noble tannins. Very good, long finish that leaves memories of toast.
Appetizer, meat, white meat, grilled red meats, stewed rice.
Awards or Recognitions:

90 Parker points.