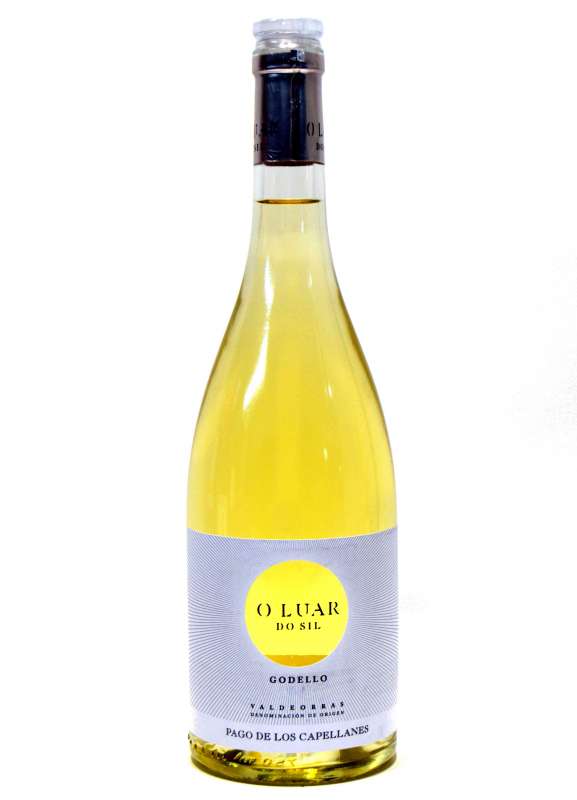 O Luar do Sil Godello 2021 - 6 Uds. White wine
Winery: Bodegas Pago de los Capellanes
Alcohol: 13 %
Variety: Godello
Quantity: 75 cl
At the beginning of September starts the harvest of the most advanced ripening parcels. After passing through a manual selection table, the bunches are despalillados in its entirety and the raisins by a heat exchanger of cold in such a way that we can lower the temperature of the grapes at 9 degrees to keep the aromatic qualities. After resting for four hours in the maceradores it is the press for, thanks to a soft crumpled, a mash of first quality. Once fermented in temperature controlled stainless steel tanks, only wine, discarding the Lees is tapped and racked to his rest until the final bottling.
Cup presents a color gold clean, free oxidation.
In nose in background and floral notes are aromas of green fruit and tropical shades.
Entry in the mouth is friendly, pleasant to the palate, silky and round.
Acidity and alcohol are well-balanced, is a wine for drinking now and over the next three years.
The aftertaste is long and very elegant. Nice and delicate, dominates the fruit sensation and ore.
Appetizers, fresh cheese, white meat, poultry, fish, seafood, rice, risotto.
Similar White Wines