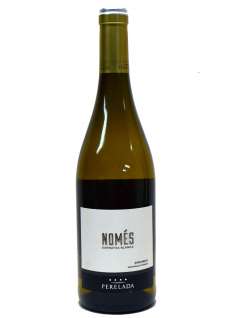 Només Garnatxa Blanca White wine
Year: 2019
Winery: Bodegas Castillo de Perelada
Alcohol: 13 %
Variety: Garnacha
Quantity: 75 cl
The Garnatxa Blanca is one of the most implemented native varieties in the Empordà.
With grapes from vineyards between fifty and sixty years of age, born in a stony terroir with boulders, produce this varietal complex and tremendous personality
fermentation of the must flower at controlled temperature of 15 ° C Color pale yellow with greenish tones. Aromatically presents memories of fresh fruits and fine spicy notes. On the palate is balanced, fresh and envelope. It is a complex, long and pleasant wine altogether, with a marked varietal personality.