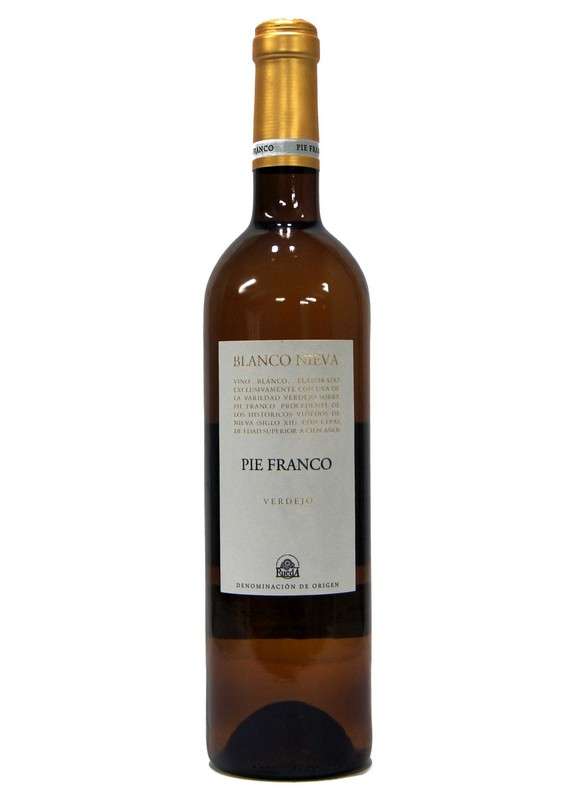 Nieva Pie Franco White wine
Year: 2021
Winery: Bodegas y Viñedos de Nieva
Alcohol: 13,5 %
Variety: Verdejo
Quantity: 75 cl
Exclusive wine, produced 100% with selected Verdejo grapes from vineyards in PieFranco. Fermented entirely in new oak barrels, has remained a total of six months in French oak barrels, achieving a more complex and unctuous wine. Musts from grapes, the fermentation without temperature control, which lasted approximately 15 days, with daily at the end of the same and periodic battonage during the next 5.5 months is carried out. Clarified, cold stabilised and filtered. It is recommended to keep the bottle lying down, somewhere in the dark, without vibrations and stable temperature between 15 - 20 ° C.
Wine star Winery, pre-phylloxera grapes of more than 100 years, in the vineyards Nieva. Lemon-yellow colour with green hues. Floral and fruity notes (Paraguayan) of good intensity, some of scrubland, Apple ripe, pineapple and peach compote, black plum. On the palate is fresh and fruity, with good harmony between its components, mouth surround and glyceric, very tasty. Elegant finish with a sour touch that does not bother but enlarges it, more if possible.
Arroz a banda, grilled white meats and
Awards or Recognitions:

93 points Peñín.
Similar White Wines