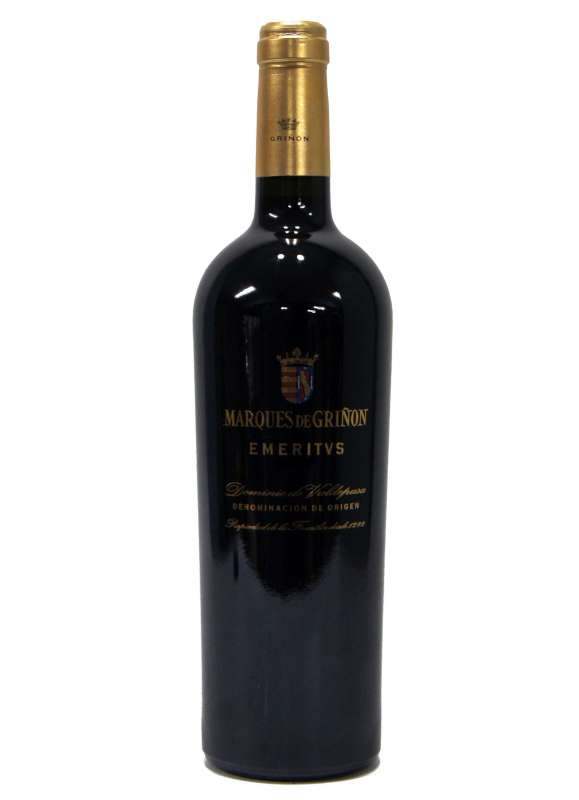 Marqués de Griñón Emeritvs
Year: 2013
Winery: Marqués de Griñón
Alcohol: 15 %
Variety: Sauvignon\/Cabernet, Syrah, Petit verdot
Quantity: 75 cl
Made entirely from vines grown in the clay-limestone soils of the Domain of Valdepusa (Malpica del Tajo, Toledo), owned by the family of the Marquis of Griñón since 1292.
Manual harvesting, followed by destemming and gravity discharge into the fermentation tanks.
Prolonged maceration up to 4 or 5 weeks and aging in new and pre-owned Allier French oak barrels, for 20 ‐ 24 months, in a heated ageing warehouse.
Cherry red color, well covered. On the nose it combines the best of the varieties with the contributions of its aging. Of very good aromatic intensity, in the mouth it is at the same time clean, round, elegant and powerful, with an excellent tannic structure; in its end, the well-nuanced fruit contributions dominate ‐ plum jam, berries ‐ with a long persistence.
Hunting, roasts, poultry, cured cheeses, etc.
Awards or Recognitions:

94 points Parker.

93 points Peñín.