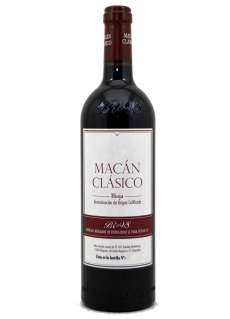 Year: 2016
Winery: Bodegas Vega Sicilia
Alcohol: 14 %
Variety: Tempranillo
Quantity: 75 cl
Red wine made entirely with the Tempranillo variety. After the alcoholic fermentation performs malolactic fermentation between barrel and a 30% deposit for the remaining 70%. Aged it in French wood-grain fine and Superfine, a greater part in new barrels and the rest in a wine barrel. It remains in wooden 15 months and the rest, until its sale in the bottle.
Color: middle layer Cherry with purple iridescence.
Nose: continuous this enviable exuberance of ripe red fruits of simpler than his brother profile higher but, not so minor. Your pleasure is easy.
Mouth super-segundo voluptuous, opulent but while caressing and not aggressive. As in nose present pure red frutillos with a high acidity standard of the region.
Similar Red Wines