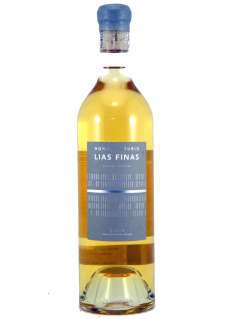 Honorio Rubio Lias Finas White wine
Year: 2017
Winery: Atrevimiento y Flores
Alcohol: 13 %
Quantity: 75 cl
Deep lemon color with greenish reflections.
The first sensations are of white fruit such as apple or pear, slight notes of fig tree, fennel and peach skin.
Unctuous on the palate, fat, tasty but with a point of acidity that accompanies pleasant persistent citrus notes.
Its creamy mouth goes well with rice dishes, spicy oriental food and even a barbecued poultry.
Similar White Wines