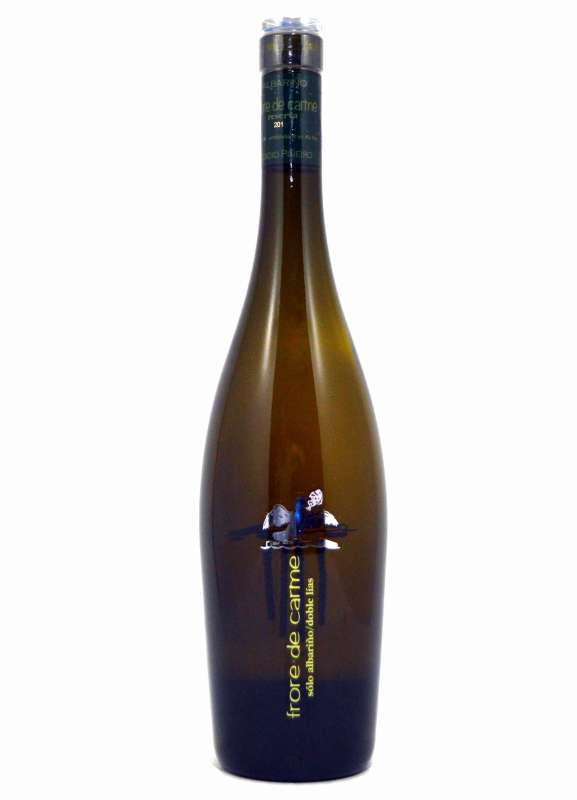 Frore de Carme Doble Lías White wine
Year: 2017
Winery: Eladio Piñeiro
Alcohol: 13 %
Variety: Albariño
Quantity: 75 cl
Frore de Carme by Adega Familiar Eladio Piñeiro is a unique wine both in its production methodology and in its capping, design and functionality of its packaging:
Frore de Carme is produced in terroirs with exceptional conditions, with a viticulture and process of singular elaboration.
Our vineyards have an average age of more than 25 years, taking more than five of transition to biodynamics.
The external image of Frore de Carme is as careful as its content, highlighting the following aspects:
Thermo-sensitive label, which allows knowing the optimal consumption temperature.
Hermetic glass stopper, tested in the United States and in the Rhin, which allows manual uncorking. The system favors the evolution of the wine, prevents oxidation and maintains the floral and fruit spectrum of Albariño, avoiding cork defects and conjuring up TCA or anisole contamination.
Design of the bottle representing a modern amphora in premium glass.
Iconography, logos and bottle designed by Eladio Piñeiro and made by the artist Jaime Asensi.
VISUAL PHASE: Straw yellow and bright.
OLFATIVE PHASE: Intense, penetrating, complex, white flowers, honeysuckle, balsamic notes, eucalyptus, fennel, menthol aromas, white fruit, apple, pear, citrus notes and lemon peel.
TASTE PHASE: Fatty, with a lot of weight in the mouth, balanced, with great freshness and minerality. Citrus and acidity fine
Similar White Wines