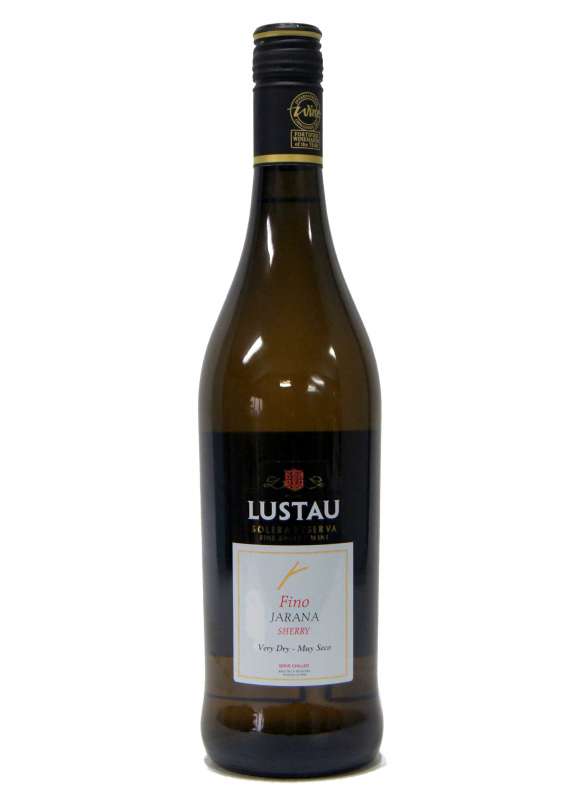 Fino Jarana - Lustau Sweet wine
Winery: Bodegas Emilio Lustau
Alcohol: 15 %
Variety: Palomino
Quantity: 75 cl
Aging: Traditional system of Soleras and Criaderas in American oak casks in the cellars of Emilio Lustau in the city of Jerez de la Frontera.
Wine color straw, pale, sharp, nutty, and delicate aroma. On the palate is light, dry and little acid. The special characteristics of this wine are the result of a process of ageing under flor.
Aperitif or accompanying oysters, seafood, sushi, or ham.
Awards or Recognitions:

90 Parker points.
Similar sweet wines