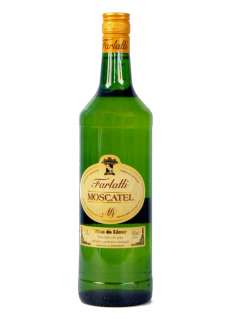 Winery: Bodegas Fundador, S.L.
Alcohol: 15 %
Quantity: 50 cl
It is a dry 100% Palomino wine selected from Pago de Macharnudo (Superior Jerez). It is one of the Premium Range wines whose Solera system was established in 1953.
Wine with a bright and transparent straw color.
Vivid, sharp, elegant smells with subtle almond notes.
In the mouth clean, balanced, round on the palate, very dry, full of character and remarkable harmony.
Its ending is long and persistent.
Pairs perfectly with nuts, Iberian ham, salads with vinegar or mayonnaise sauces, salmorejo, gazpacho, seafood, fish and vegetables, especially asparagus and artichokes, sushi and pickles.