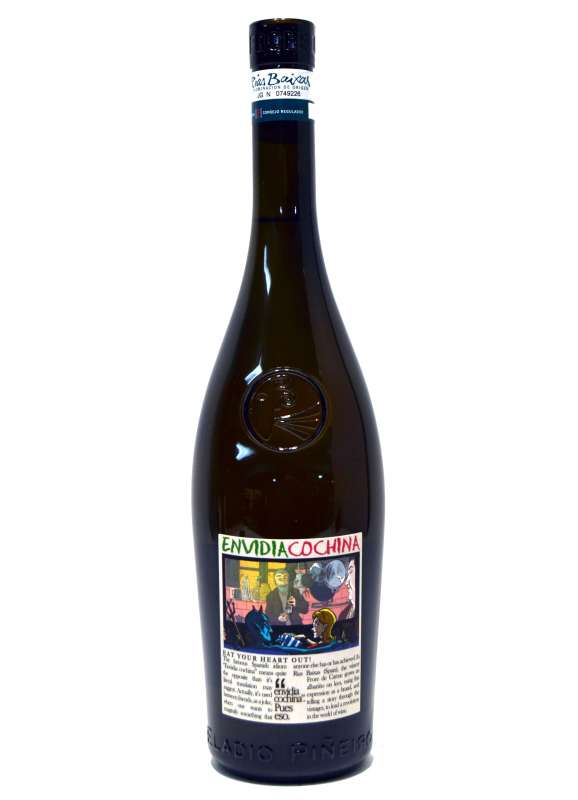 Year: 2020
Winery: Adega Familiar Eladio Piñero
Alcohol: 13 %
Variety: Albariño
Quantity: 75 cl
After the selection of clusters in the cellar and later maceration (8-10 hours) is fermented with indigenous yeasts from the foot of cuba made days earlier at a low temperature and very prolonged in time.
Subsequent to its fermentation, select the top of the tanks of that vintage with greater fruit load (tête de cuvée). It has an ageing on fine Lees own, performing weekly battonage during 6 months and is assembled with 15% of the previous vintage to Frore de Carme (which was aged on its lees fine with monthly battonage during 1 year, plus 3 months with Lees of the following vintage, plus other 3 months maturing in cuba of stainless steel.
VISUAL phase) : Lemon-yellow colour with greenish tones, dense and satiny.
NOSE: presents a wide range of long intense aromas which highlights the salinity, white and yellow fruit of bone, marine touches and memories of white flowers, citrus bringing freshness.
PALATE: very elegant, with sensations of fruit in syrup and balsamic vinegar from the ageing on Lees with hints of anise, fennel, with excellent acidity, fat, fresh, very tasty, persistent, long aftertaste with mineral tones and some excellent bitter touch. Very sweet...
Blue and white fish, seafood, vegetables and vegetables and cheese.
Similar White Wines