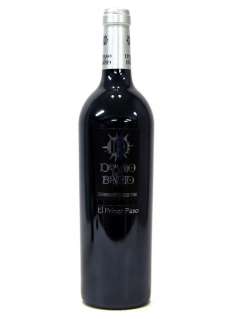 Dominio del Bendito - El Primer Paso Red wine
Year: 2019
Winery: Dominio del Bendito
Alcohol: 15,5 %
Variety: 100% Tinta de Toro
Quantity: 75 cl
Farming: Vineyards of dry land in traditional vessels, managed in ecological
total certification scheduled for 2014 vintage. Important manual work.
Fermentacion-maceracion was carried out in small steel and concrete with epoxy (from 2000 to 7500 litres), between 12 to 25 days of fermentacion-maceracion
the pigeage and pump are more or less frequent depending on different lots. We strive to always do not extract too a very tasty, tannic and powerful grape.
Ageing in barrels oak French 50% and oak American 50%
aged between 6 and 9 months according to the lots. Work with the Lees first months of aging.
Light filtration at low pressure to ensure greatest aromatic purity and greater stability over time. Bottled on the property with a team of professionals dedicated to the activity.
Wine aged in bottle at least three months before their departure to the market, improving to six months and to be more harmonious to the year.
Purple colour with violet nuances. Powerful nose of BlackBerry, BlackBerry, black fruits. To the oxygen, exhaling complex aromas of red and black fruits, vanilla, cocoa, icing and coffee... Boca marked by a deep and intense fruit, dominated by aromas of red fruits. Balanced, round but firm tannins and a long, harmonious finish relatively fresh. Future: Between five and eight years minimum, depending on the vintages. You will be losing in opulence but win in bouquet, less tannic load and more freshness. Also will increase a mineral touch.
Roast lamb gelatinous meat, roast chicken, roast beef, short cheeses and half cure.
Awards or Recognitions:

91 points Peñín.
Dominio del Bendito: More products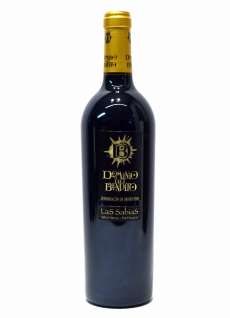 DOMINIO DEL BENDITO - LAS SABIAS
Red wine 2017
- 75 cl
Similar Red Wines