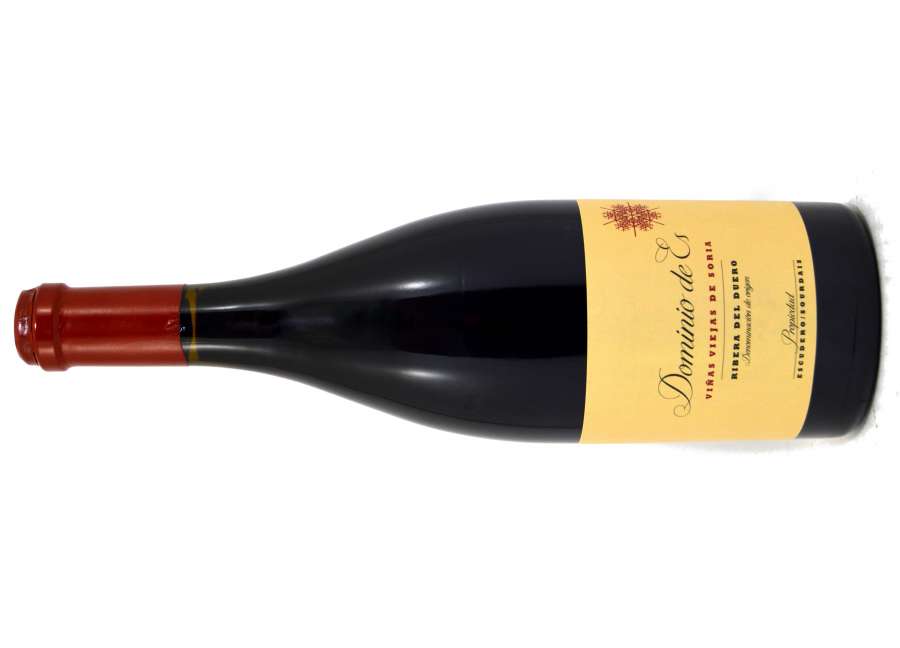 Dominio de Es Viñas Viejas de Soria
Year: 2019
Winery: Dominio de Es
Alcohol: 14,5 %
Variety: Tempranillo
Quantity: 75 cl
Elaboration:
We cover 30% of whole bunches that have been stepped on and 70% destemmed.
Spontaneous alcoholic fermentation in open wooden tanks (1,500l to 3,000l).
Macerations of 12 days on average with a mini pump-over with O2 per day.
Aging: 19 months in bourguignonne barrels (228l) with 54.5% new (Francois Frères) and 45.5% of 2 and 3 wines (Francois Freres, Chassin, Dargaud).
High robe and thin tears, it has a cherry red color with violet edges.
In the olfactory phase, aromas of berries, red fruits (currants or raspberries), soft vanilla notes and very subtle spices stand out.
In the mouth it is intense and juicy, with red fruits such as strawberries and raspberries as protagonists and some spicy notes in the background.
Poultry, Small game, Deer, Roast lamb, Large game.
Similar Red Wines