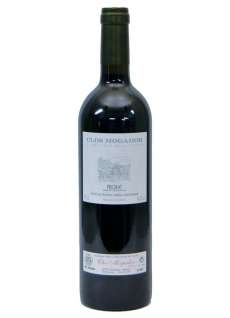 Year: 2017
Winery: Clos Mogador
Alcohol: 14,5 %
Variety: Sauvignon\/Cabernet, Grenache, Syrah
Quantity: 75 cl
Aged 18 months in oak barrels.
Deep cherry red colour. On the nose there are aromas of ripe fruit, with Balsamic and toasted, complex and difficult to describe. Very complex. In the mouth it is balanced with greater complexity than that I noticed on the nose. It has a long finish that leaves feelings of licorice and cognac.
Combines perfectly with meats of hunting and of pen, stews, soups, meat with complex sauces, roasts of meat in the oven.
Awards or Recognitions:

96 points Parker.

93 points Peñín.