Camino de Cabras White wine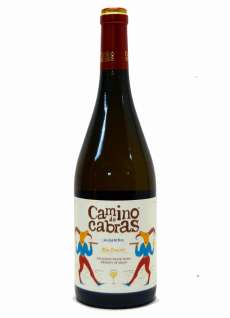 Year: 2016
Winery: Señorío de Valei
Alcohol: 12 %
Variety: Albariño
Quantity: 75 cl
Through an exhaustive monitoring of harvest manual, proceed to the selection of our best grapes, destemmed, cold maceration, static clarification first flower chipboard, must obtain in cold and alcoholic fermentation in stainless steel tanks to Temperature controlled between 17th and 18th with an inert atmosphere. Finally the wine will be filtered, bottled and will take a rest in bottle not less than 30 days before its commercialization.
Presents a straw yellow colour with shades of lime green. Nose reminiscent of ripe stone fruit. On the palate it reminds us apricot with tropical notes that caress our taste buds.
Perfect accompaniment to appetizers, salads, fish and pasta as well as all types of Asian cuisine dishes.