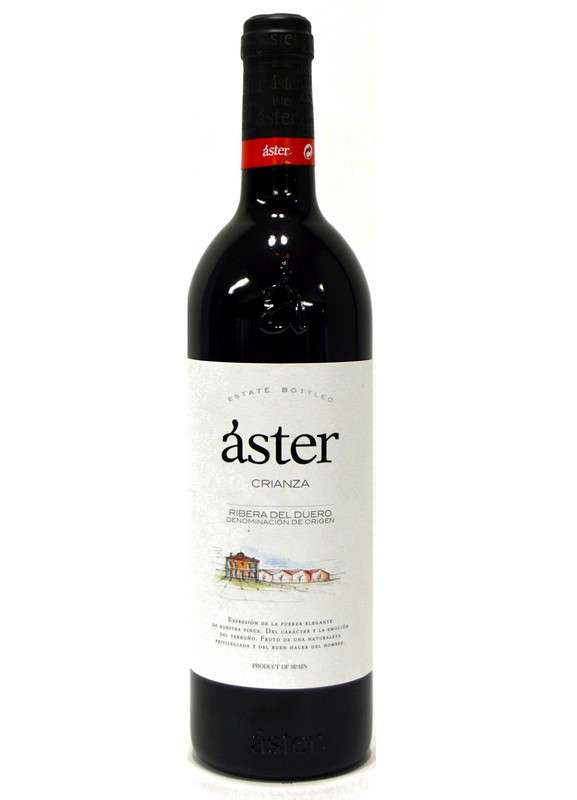 Aster 2016 - 6 Uds. Red wine
Classification: Crianza
Winery: Viñedos y Bodegas Aster
Alcohol: 14,5 %
Quantity: 75 cl
After passing through the table selection, a gentle Destemming and crushing, and a few days of maceration, the grape became tanks where alcoholic fermentation carried out. After 16 days of fermentation, the wine was malolactic fermentation in French oak with weekly battonages. Breeding was developed for 22 months in French oak barrels new (70%) and the rest in French oak of two wines. Three were racking the traditional method. Bottled in April 2017.
Closed black cherry colour, almost black, bright and clean, high layer. In nose, high intensity of ripe berries, currants, blackberries, of flowers violets and fennel, with a complex background of sweet spices, laurel, black olives, licorice, cedar, incense, tobacco leaf and cocoa powder. In mouth is powerful, great structure and balance, mineral, with a pleasant acidity and creamy tannins that give a noble and elegant way. Long aftertaste with notes of ripe black fruits, licorice, and entrance to the bakery with a pleasant final sensation.
Meat grilled, hunting, lamb and cured cheeses.
Similar Red Wines