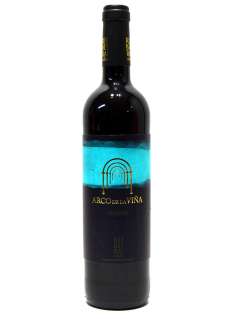 Classification: Crianza
Year: 2014
Winery: Bodegas Isidoro Milagro
Alcohol: 14 %
Variety: Tempranillo
Quantity: 75 cl
By the characteristics of the terrain and climate, in the D.O. Ribera del Duero tempranillo grape possesses a unique tannic concentration for crianza wines. Wineries Fuentespina controls 385 vineyards and advises growers especially when it comes to vintage, so the grapes reach the winery, with its optimal maturation. He is a maceration at 12 ° temperature for 72 hours in order to obtain the maximum potential of aromas and after fermentation, is macerated 20 more days to get the body and structure necessary to pass to the breeding. After the malolactic fermentation, the wine rests in American oak barrels at least one year.
Excellent layer of red cherry, very covered. In nose aromas of black fruits are first to make way for dairy notes, vanilla and toasted notes. In the mouth it is well armed, with tannin
generous and noble will continue to fine tuning a few months in the bottle.
Dishes spoon, fish rock, red meat, lamb, pork and small game and mature cheeses.