Altos de Tamarón Red wine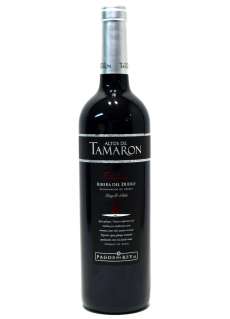 Classification: Reserva
Year: 2013
Winery: Pagos del Rey
Alcohol: 14 %
Variety: Tempranillo
Quantity: 75 cl
The grapes are carefully selected and hand-picked before fermentation. After the cold pre-fermentation maceration, the must fermented at a controlled temperature of 26 - 28 ° C to ensure the maximum aromatic potential. After fermentation, there postfermentativa maceration of 10 for then spend 24 months in French and American oak barrels before bottling it. Later wine passes a period of maturation in the bottle for 12 months to complete its cycle of aging.
Intense cherry red colour with shades with light brown tones. This wine has elegant and powerful aromas. The palate is complex, powerful and enveloping. Perfectly integrated.
A broad wine that harmonizes perfectly with all kinds of red meat, game, stews and cheeses.