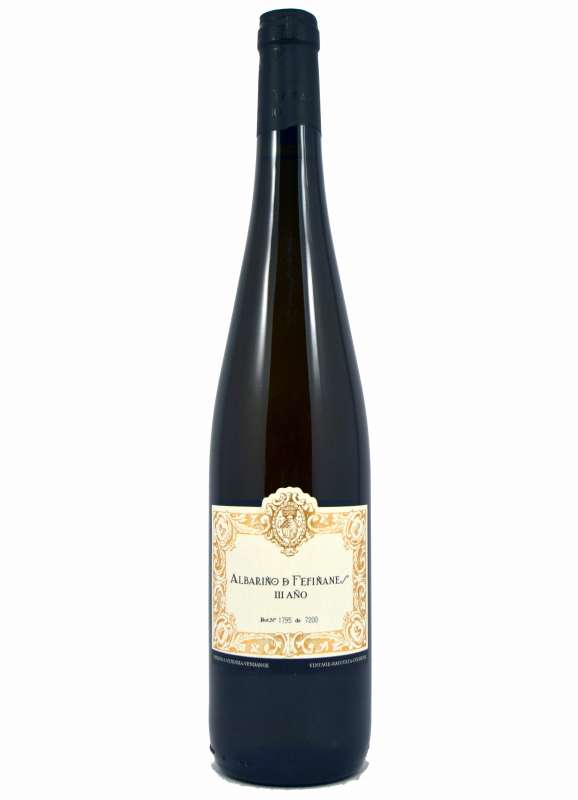 Albariño de Fefiñanes III Año White wine
Year: 2018
Winery: Bodegas Del Palacio de Fefiñanes
Alcohol: 13 %
Variety: Albariño
Quantity: 75 cl
Albariño de Fefiñanes III Year is the result of our search for excellence. After alcoholic fermentation in a stainless steel tank, a long ageing on lees, followed by a long period of rest, make this wine an excellent example of the aging potential of Albariño wines.
High intensity of aromas of ripe and candied fruit, roasted apple and apricots, with elegant floral and balsamic notes that complete its aromatic profile. Fresh and silky to the palate, full of saline and mineral nuances that give it amplitude, structure and a long finish.
Enjoy this wine as a long and calm drink, in good company and with an intelligent conversation.
Similar White Wines